A Few of our Visitors that attended our shows.

Hi-Fashion Apparel Trading
Landmark Group
Apparel Group
Max Fashions
Splash Fashions
Levis
Zara
Denim World
Bershka
La Senza
Emirates Lingerie
Amato Haute Couture
Baby shop
Lulu Group
KM Trading Group of Companies
Grand - Regency Group
Chantilly Vintage
Vogue Impex LLC


Namshi
Souq.com
Fashion2go!
Texworld Group of Industries
National Weaving Mashaleh Factory
Leather Doctor
Milano group of Companies
KM Ashraf & Sons
Mango
H&M
Forever21
Ardene
Lifestyle
Safeer Group of Companies
Regal Traders
Girdhar Processor
Ruban al Safina Trading


Hanayen group of Companies
Azadea Group
M.T.A mills PVT ltd
Kartik dyeing & printing mills
Dewan Group Textile & Skincare Sourcing (pvt)Ltd
Radha Lace Industries
United Threads PVT., LTD.
A+A Design Studio srl
Yatha trading JLT
Manara Group
Private Office of H.H. sheikha
Farough Abdulrahim Ziyaei Gen Trdg. Co LLC
Al Mazaia Import & Export Est.
Red tag
Al Chaloub Group


Sara.Kh
Al Tayer Group
Al Manama Group
Texmas Group of Companies
Carrefour
Iconic
Sapphire Star Trading company LLC
Franklin Eugene Designs

The World of Apparel & Textile Awaits you!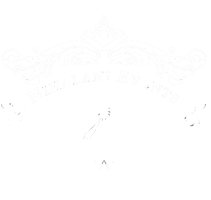 NEWS LETTER SIGNUP
By subscribing to our mailing list you will always be update with the latest news from us.
We never Spam!
GET IN TOUCH
Nihalani Events Management
Conrad Hotel,Business Tower
Sheikh Zayed Road, Dubai,
UAE.